Lean Manufacturing


The Concept and Origin
Lean Manufacturing or Lean Production, which is often known simply as LEAN, is a production practice that considers the expenditure of resources for any goal, other than the creation of value for the end customer, to be wasteful, and thus, a target for elimination.Lean manufacturing includes a set of principles that lean thinkers use to achieve improvements in productivity, quality, and lead-time by eliminating waste through kaizen. Kaizen is a Japanese word that essentially means "change for the better" or "good change." The goal is to provide the customer with a defect free product or service when it is needed and, in the quantity, it is needed.
Explore More
Useful Links
Our Feedbacks
Testimonials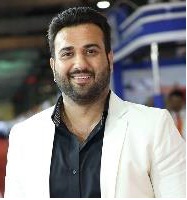 "It has been indeed a matter of privilege for us that our organization was selected as a member of cluster under LMCS Scheme of ministry of Micro, Small and Medium Enterprises for implementation of lean Techniques.The phase wise Approach for ... Diagnostic Studies, Training, Documentation & handholding Workshops conducted by authorized consultant of Bitana Business Management have helped us to gain insights for improving our processes and implementing Lean Techniques for the benefit of the organisation. Until fifth phase, we had savings of 59,57,000 Lakhs by improvement in projects asOEE improved 16%, ITR improvement 19.38% , COPQ reduction 87% and many more.We are Grateful to Ministry of MSME and Quality Council of India for this scheme, through which we got an opportunity to build and motivate our team for implementation of Lean Tool that will go a long way in adding value to our processes."

"We would like to express our heartfelt gratitude to esteemed Ministry of micro small and medium enterprises (MSME), Quality Council of India (QCI), who supported and encouraged us throughout the process of lean project.We are greatly thankful to official of QCI for their excellent guidance and advice and... for encouraging us to take on every challenge with fortitude. Our deepest gratitude to MSME Officials for theirunflinching belief in us and their enthusiastic guidance. We would like to convey our Appreciation to all the Lean Counselors, QCI Officials and MSME personnel, who provided their Support, talked things over, offered comments, allowed us to show new directions and in all possible manner.Last but never Least, a big kudos to all of us- Bitana Business management for unflinching and perseverant commitment and hard work to achieve saving 13,27,224 until phase Five"